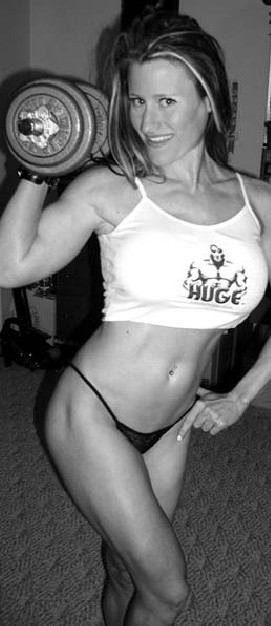 FREE Fitness Program
Build Muscle, Burn Fat
Get Your Dream Body Fast
Works For Both Women and Men!
Enter your first name and a valid email address
for instant access to the free ebook and workout routines.

How To Get Ready For Swimsuit Season
By: Bonnie Pfiester
longevity fitness club & spa
www.longevityclubs.com
Spring can be kind of a bummer for some people, especially for those who live in beautiful beach communities like Vero. It's not the season that bums us out; it's realizing it is time to dress for the season that can be the real downer. Every year the bathing suit season sneaks up on us. Suddenly the rude awakening hits when we are facing a mirror attempting to find a flattering bathing suit for the sunny weather. In the reflection we see all our mistakes. The holiday treats, the broken New Year's Resolutions and our procrastination faces us head on.
Believe me, I know. After I had been married for a couple of years, I got comfortable - a little too comfortable I'd say. I went from a size 5/6 ...to 7/8 ...to a 9/10...and finally to an 11/12. It was such a gradual process I almost didn't realize it was happening. Lucky for me the styles in the nineties were more forgiving than today's low rise hip hugging jeans. It really didn't hit me until one spring when I saw my backside in a three way mirror. I started my diet the next day! Winter months allow us to cover up our flaws. Then spring comes and we realize we can't hide them anymore. For those of us who procrastinate, we realize we missed valuable time which could have spent preparing for the bathing suit season. Some people may be tempted to give up and just avoid the beach altogether while others decide to take the bull by the horns and get in shape.
The time for New Year's Resolutions maybe over, but the most effective resolutions are the ones you make when you are really ready to make a change. For me, it was a three way mirror that made me want to get my act together. For others it may be a doctor's visit or high school reunion. Whatever the situation is, you can embrace it and use it to motivate you to do whatever it takes to change.
It's never too late. You can never be too heavy, too old or too out of shape to get fit. Fitness works for everyone and it can work for you. The only thing that separates the fit from the unfit are the choices they make - and you have the choice to begin changing your life today.