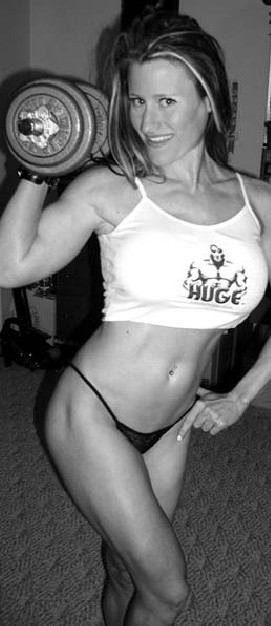 FREE Fitness Program
Build Muscle, Burn Fat
Get Your Dream Body Fast
Works For Both Women and Men!
Enter your first name and a valid email address
for instant access to the free ebook and workout routines.

Sarah Mankiewicz
Fitness Model, Trainer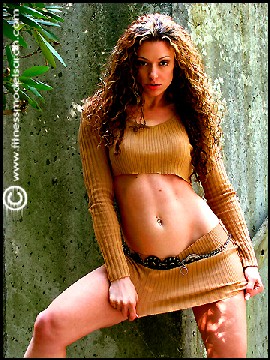 I grew up in a small town in Massachusetts, where I currently reside. I have always been extremely athletic my entire life. From the age of 5, I started playing soccer and basketball, which landed me on traveling teams, varsity teams as well as Junior Olympics! After high school, I attended Rivier College, where I obtained my Bachelor's Degree in Fine Arts, Graphic Design. It was then, that I really started hitting the gym hard! I started fitness modeling shortly after and even got myself published in a few magazines; Planet Muscle, American Curves, Muscle Magazine, and Men's Fitness!

Credits and Publications
Action Unlimited Magazine 2008
Anytime Fitness Commercial 2007
American Curves Magazine 2006 (Tonya & Sarah)
American Curves Magazine 2006 (Tonya & Sarah)
American Curves Magazine 2005 (Sarah, Tonya, Timea, Brooke)
Planet Muscle Magazine 2004 (featured abs)
American Curves Magazine 2003 Muscle ("We love American Curves")
Muscle Magazine International 2003 (Sarah, Rebecca, DeeAnn, Stacey)
American Curves Lingerie Commercial on FOX 2003
Men's Fitness 2002 "interview"

Statistics
Birthdate : June 2
Height : 5' 6"
Weight : 138 lbs
Stats : 34 A - 31 - 38
Hair : Brown
Eye : Brown
Skin Color : Olive
Calves : 14.5
Biceps : 13"
Thighs: 22.5"
Shoe Size : 9.5
Religion : Catholic
Occupation : Graphic Designer, Fitness Model, Trainer
Marital Status : Getting Married 9/14
Visit Sarah Mankiewicz's Website