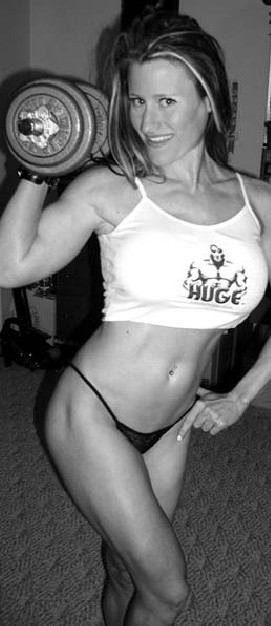 FREE Fitness Program
Build Muscle, Burn Fat
Get Your Dream Body Fast
Works For Both Women and Men!
Enter your first name and a valid email address
for instant access to the free ebook and workout routines.

Monica Brennan
Figure Competitor Fitness Model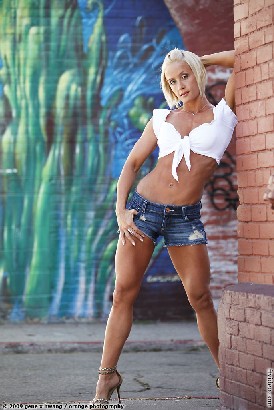 I started boxing at the age of 12 at the Bellmore kick boxing academy in New York. I hired a personal boxing coach and trained under one on one instruction for about 11 years. Throughout this time I became really interested in the weight lifting that my trainer and I would do. I obtained my first gym membership at the age of 15 and that experience is the framework for who I am today. I got really involved and began researching all that I could through magazines and books.
Soon after I started to bring my friends to the gym and I would help them obtain their fitness goals. I moved from New York to California in October of 2004 and went shopping for a new gym almost immediately. The move was such a big change in my life and I ended up gaining 25 lbs. I am so grateful for that experience now, because I am really able to relate to clients who have
Since I have weight trained for so long I have built a lot of mature muscle, so I don't have to do loads of cardio before a competition. My routine is to train 1-2 body parts per day with 2 off days during the week. I train biceps and triceps together, back, chest, shoulders and triceps together and one day just for legs. Biceps and triceps have always developed pretty easily.
The hard part for me has been the development of legs especially calves. I have found that once I become comfortable training a difficult body part, I begin to really embrace it. For example, I used to hate training back. I made myself do it every week, religiously. After about 2 months it became one of my favorite workouts.
I try and stick to my pre-competition diet year round. I mainly stick to high protein, minimal carbohydrates and almost no fats. I eat a lot of chicken, fish, steak and egg whites. I like to partner those meats with yams, broccoli, brown rice and salads with a little non-fat dressing. I don't believe a pre-competition diet is balanced but it is better to try and keep your nutrients in it, until about 2-3 weeks out. For snacks I have found rice cakes and "better then butter peanut butter" from trader Joe's. Regular peanut butter has a little too much fat for me. I also have an addiction to trident bubble gum to ward off cravings for sweets.
I love seeing what lengths I can take my body too, physically. Most importantly is the way I feel after I am done training. My tension is relived and I deal with reality in a much more manageable way. I have always trained just to feel better for that day, never for the end result. I started to look at the results more when I began competing and that was the next step for me. Working out is the best stress reliever and problem solver that I have found. Since finding out that weight training is my strong point in life, I have focused and put a lot into it.
contact: mbrennan11@gmail.com