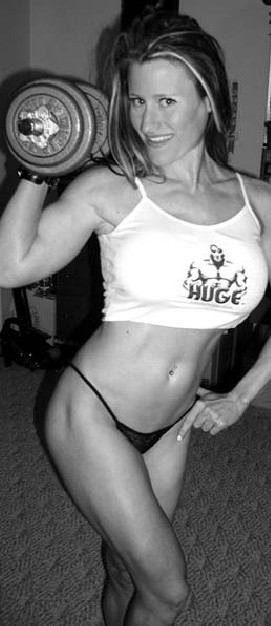 FREE Fitness Program
Build Muscle, Burn Fat
Get Your Dream Body Fast
Works For Both Women and Men!
Enter your first name and a valid email address
for instant access to the free ebook and workout routines.

Melissa Eboli
Dancer and Fitness Model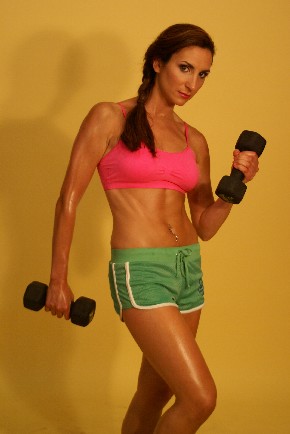 NMelissa Eboli is the founder of viaMelissa. She is a CPR AED certified personal trainer through the AAPTE (American Academy of Personal Training Education) program offered through Hofstra University in Long Island, NY. In addition, she is a certified Wellness and Nutritional Consultant through AFPA (American Fitness Professionals & Associates). She also holds a B.S. in advertising and marketing communications from the Fashion Institute of Technology (SUNY FIT).
Fitness has been a part of Melissaís life since the young age of 3. She attended Fancy Feet Dance Studioís for 13 years. There she studied ballet, tap, jazz, pointe and gymnastics. She also participated in figure skating lessons at Rye Playland Ice Casino in Rye, NY. At the age of 12 she was drafted by Nynex to train for the Junior Olympic Luge Team in Lake Placid, NY. She respectfully declined as she was not ready to depart her family and friends at such a young age.
When old enough to teach, she worked both at Wollman Rink in Central Park as a rink guard, a private skating instructor and as an assistant dance teacher at Fancy Feet Dance Studio. She assisted in the choreography of plays at local high schools including Herbert H. Lehman in the Bronx, NY and Salesian in New Rochelle, NY. She also played on sports teams including basketball and softball. In the 3 out of 5 years she played for her softball league she was also part of their All Star team.
Melissa also attended CAP21, a musical theater conservatory at NYU. There, half of her training was dedicated to 15 hours of dance class per week including ballet, tap and theater jazz. In 2003 she was a promotional dancer for Bacardi Rum at the Winter Music Conference in Miami, FL. She has been featured as a dancer in music videos including 3 Speaker Highís Have a Good Time (2004), Ultra Music Festival Out-takes (2004), MTVís True Life Iím a Clubber (2005), and Blind Dog Balletís Prelude to Genesis (2006).
At the age of 18 Melissa joined a gym to continue to stay fit. This is where her interest in resistance training began. At this time she also began to take interest in nutrition and completely embraced a healthy lifestyle. She became more active in the kitchen; recreating traditional recipes and making healthier substitutions. Nine years later she is still dancing and training herself. She has been a role model for many friends and acquaintances that have come to her for advice. She has since taken her knowledge, passion, tips and secrets to being fit and healthy and shares it with others. http://www.viamelissa.com