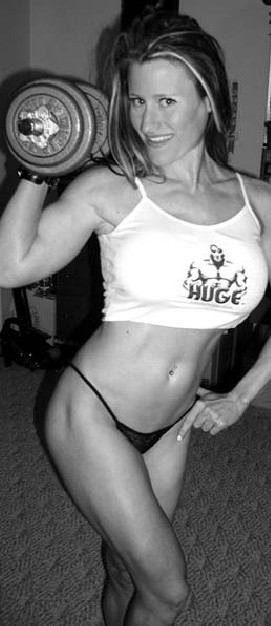 FREE Fitness Program
Build Muscle, Burn Fat
Get Your Dream Body Fast
Works For Both Women and Men!
Enter your first name and a valid email address
for instant access to the free ebook and workout routines.

MaDonna Grimes
Fitness Champion Model Dancer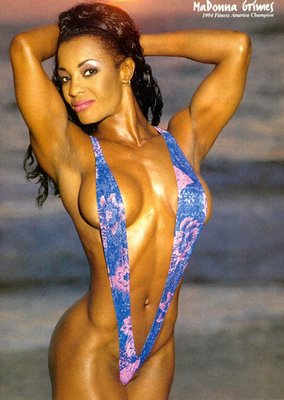 Height: 5'4"
Weight: 115
Born in Knoxville, Tennessee and raised in Dayton, Ohio, MaDonna was brought up with the foundation of knowing the importance of strong family values, goals and dreams. This has led her to believe that it all stems from her priority on education. Her academic achievements are evident. She holds a Bachelors Degree in dance education from Ohio State University where she studied classical dance and a masters degree in dance performance and choreography from New York University. Along with developing her communication skills, she is conversant in several languages including Italian, Spanish and Portuguese.
MaDonna Grimes defined as one of the hardest working woman in Hollywood. She has defined the fitness and dance industry with her innovative dance and fitness classes and electric energy. When she walks in the room she sets it on fire.
Competitive Record
1999 Ms. Fitness Olympia - 13th
1999 Italian Pro Fitness - 1st
1998 NPC USA Women's Fitness, Tall Class - 7th
1997 NPC USA Women's Fitness - 7th
1997 Women's World Pro Fitness - 10th
1997 Norway Pro Fitness - 10th
1997 Denmark Pro Fitness - 11th
1997 Italian Pro Fitness - 7th
1997 Fitness International - 13th
1995 Fitness Olympia - 6th
1995 Jan Tana Pro Fitness - 6th
1994 National Championships - 1st
1994 Fitness America Pageant National Championships - 1st
Visit MaDonna Grimes' Website