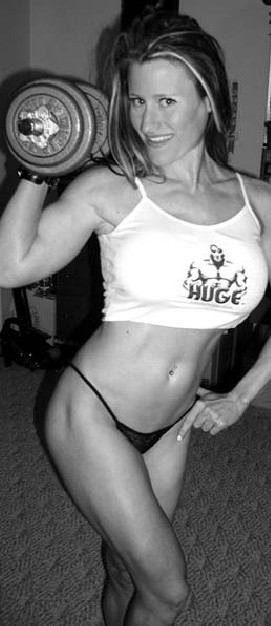 FREE Fitness Program
Build Muscle, Burn Fat
Get Your Dream Body Fast
Works For Both Women and Men!
Enter your first name and a valid email address
for instant access to the free ebook and workout routines.

Laura Renata Barabas
Fitness Figure Model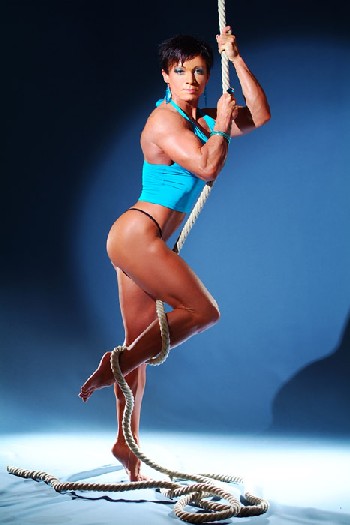 I was born in Hungary, may 1st, 1975. I'm a certified personal trainer, nutritionist and fitness model. I love sports, bodybuilding, fitness, biking, rollerblading, swimming, jet ski. Sport has been a very important part of my life since my early childhood.I started to dance ballet when I was 4 years old, later on gymnastics and athletic sports. I am tenacious, strong, breezy, strong-willed, highly motivated, headstrong, systematic. I wanted to be muscular so I decided to hit a gym in 1999 and I fell in love with working out.I didn't hit the gym for 2years because of some personal problems.I started working out in February 2009 again and I'm trying to get in shape. Bodybuilding is a lifestyle for me. Gym is my second home!
I like to see how I can shape my body with hard work! I can stay motivated to see the results in the mirror,what I feel after a hard workout motivates me all the time. I want to be much stronger, more muscular, get in a better shape, a powerful physique! Bodybuilding and fitness retain my flexibility, increase my strength, keep me young, feel better about myself, improve the posture, sculpt my physique and help attain proper symmetry.My biggest motivations are Monica Brant and Ava Cowan. I'm interested in fitness figure.
email: musclequeen118@gmail.com