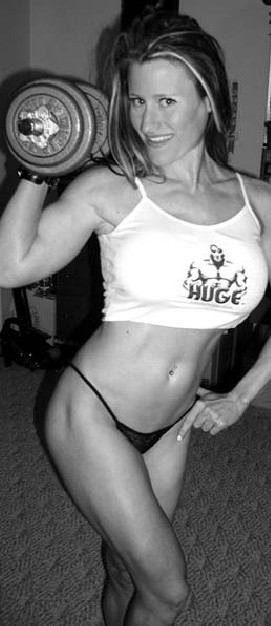 FREE Fitness Program
Build Muscle, Burn Fat
Get Your Dream Body Fast
Works For Both Women and Men!
Enter your first name and a valid email address
for instant access to the free ebook and workout routines.

Hollyn Finkemeier
Figure Competitor and Fitness Model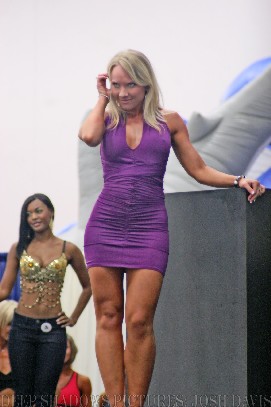 I have been athletic and active my whole life as I was raised in the Kansas City area. I began gymnastics and ballet at ages 5 and 7 and swam on the high school swim team. I am performance oriented and performed in group and solo dances, sang in the choir, sang solos for weddings, and performed monologues for drama class and public speaking competitions.
In 2001 I opted to have spinal fusion surgery to help correct the severe scoliosis I had developed during puberty. It was a long road to recovery but because of my healthy lifestyle and the muscles I had built I recovered in a third of the time my spinal surgeon predicted. I began rehabilitating myself in the gym through weights and various forms of cardio just three weeks after leaving the hospital. Experiencing my body going from completely helpless to strong and healthy again was an amazing experience. I have God and my family and friends to thank for my recovery and health.
I went to the University of Kansas where I graduated with a degree in Journalism in May of 2002. In my professional career I have worked in sales, fitness training, nutritional coaching, human resources and recruiting, and currently am a background investigator. I enjoy interacting with people above everything else.
I began competing in figure competitions in 2004 after being encouraged to do so by my personal training clients, fitness trainers and the owners at the gym where I worked in 2003 and 2004. I competed for the first time in September 2004 took 2nd place in figure short class in the 2004 Kansas City Golds Classic. Since then I have competed in 7 figure and bodybuilding competitions winning best poser in for my Moulon Rouge performance in August of 2007 at the NANBF Springfield, MO Classic and the September 2007 Kansas City, Golds Classic. I have placed in the top 3 in 5 out of the 7 figure competitions in which I have participated.
In 2008 I switched gears and tried out bikini modeling competitions. I placed 3rd in the May 2008 Muscle Mayhem Bikini Model Search. I also competed in the August 2008 BSN bikini model search in Dallas, TX. My goals are to continue to compete and work to stay healthy work on my physique. I love lifting weights, all forms of cardio, and being onstage. I am currently delving into the world of modeling. I have been published in Natural Bodybuilding and Fitness, ALR promo magazine October 2007, Physique Magazine September 2008, and Muscular Development October 2008.
hollynamandaf@yahoo.com