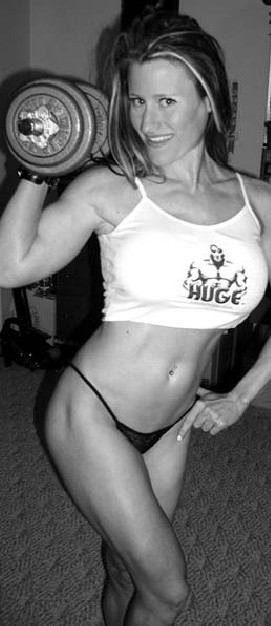 FREE Fitness Program
Build Muscle, Burn Fat
Get Your Dream Body Fast
Works For Both Women and Men!
Enter your first name and a valid email address
for instant access to the free ebook and workout routines.

False Fitness Claims Beware of False Claims
By: Bonnie Pfiester
longevity fitness club & spa
www.longevityclubs.com
I have always said fitness is not as complicated as people think. Unfortunately, many products and companies would like you to believe getting fit is almost impossible with out their help. This, however, is just an unfortunate ploy to get another customer.
With obesity on the rise, the weight loss and fitness industry is also on the rise. There are more diet books, weight loss gimmicks and fitness related products than ever. If people weren't already confused before exploring the world of fitness, it won't take long before the confusion and frustration begins.
People who are in the market to get fit are faced with too many decisions. Between deciding what gym to join, gimmick to try or diet to attempt – the mind-boggling decisions often are a result of guesses and false claims instead solid facts.
Before anyone can even begin to make an intelligent decision, they have to figure out what products and claims are fact or fiction. Nowadays, people can make all kinds of claims with very little repercussions. Weight loss companies hire models and actresses to give bogus testimonies all the time. As long as you have money, you can create a gimmick and buy an ad to successfully woo people out of millions.
No wonder people don't know who to trust. The weight loss industry circles their prey like vultures and people who are truly dedicated to helping people are left with the wounded victims who are terrified of another big let down.
As a fitness professional, I believe it is important for people in the industry to never forget the reality of our industry. Even people who are just passionate about living healthy need to encourage those around them to never give up or lose hope.
People make mistakes – my mom made plenty of mistakes on her weight loss journey before she got it right. Almost everyone I come in contact with has some kind of diet or fitness horror story. Whether they tried something that didn't work, worked with a trainer who didn't care, or joined a gym that took their money – bad things happen to people in desperate need all the time.
As long as there are people with needs, there will be people who will prey on those needs to benefit their self. Scripture even warns us about spiritual leaders saying "beware of false profits, who come to you in sheep's clothing, but inwardly they are ravines wolves". Although there are evil people in every industry, even churches, does that mean you never step foot in a church again? No, you just have to be careful who and what you believe.
If you are a consumer looking for the right way to get in shape, I urge you to take the time to get the facts and do a little research before making a decision. Believe your friend's testimonies, not paid actors and actresses. If you are a fitness professional, or even just a fitness buff, I urge you to help as many people as you can. Together, we can make a difference and fight the wolves in sheep's clothing.