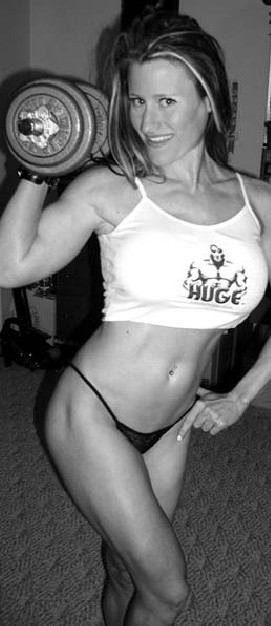 FREE Fitness Program
Build Muscle, Burn Fat
Get Your Dream Body Fast
Works For Both Women and Men!
Enter your first name and a valid email address
for instant access to the free ebook and workout routines.

Colleen LeeAnn Meheen
Fashion Model / Print Model

Colleen LeeAnn Meheen
Height: 5' 10"
Weight: 130 lbs.
Age: 27
Born in a small and intimate Swedish community of Lindsborg Kansas, Colleen Meheen started in a very family oriented and active family core. Only a few months old, her family picked up and moved to the ruggedly beautiful Rocky Mountains of Colorado to discover a new life and experience. Activity and adventure were always a foundational aspect of family life, and rooted a deep passion within Colleen for life, health, discovery and the outdoors.
Growing up in the mountains, hiking, biking, boating, skiing and exploring created a passion for Colleen to never allow her body or endurance level to prevent her from seeing and doing as much as possible everyday. This active beginning lead her to pursue a successful 4 year experience at a state level in tennis throughout high school, and after graduation, a certification through the ISSA as a personal trainer. Colleen is an advocate of health and beauty from the inside out. As a working model throughout high school and on into her adult life, she learned in depth techniques of physic transformation through nutrition, fitness, supplementation and cosmetics.
At age 27, Colleen owns 3 businesses. One business focuses on health and wellness, working with a company that holds the highest standards of bio-availability in supplementation and nutrition through customized supplementation. Another that creates a lifestyle brand for women seeking beauty through responsible, beautiful and luxury merchandise such as skin care and cosmetics, apparel and accessories, Finally Colleen is a personal image consultant and personal trainer! Her varied experiences in the health, fitness and beauty industry make her a very versatile, beautiful and responsible individual that has really made an impact in these industries.
1996-2000
Fashion Model/ Print Model
2000-current
ISSA Certified Personal Trainer/ Emphasis Nutrition
2007-current
Business owner in industries of health, supplementation, and beauty
www.elora-purestyle.com
www.trumpnetwork.com/elorallc
colleenlcarlson@yahoo.com