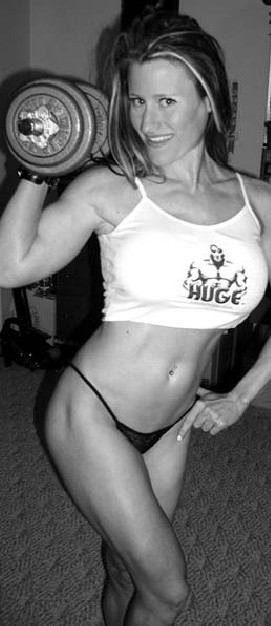 FREE Fitness Program
Build Muscle, Burn Fat
Get Your Dream Body Fast
Works For Both Women and Men!
Enter your first name and a valid email address
for instant access to the free ebook and workout routines.

Colleen Castaneda
Pro Natural Figure Athlete & Model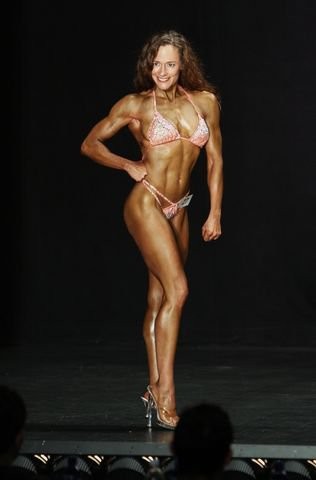 email: colleenanncastaneda@gmail.com
I am a pro natural figure athlete and compete with various organizations. I am extremely proud to be a 100% natural athlete including no plastic surgery.
I earned a Bachelor of Science Degree in Microbiology from the University of Texas at Austin. I currently work in a hospital pathology/histology laboratory. I am also an AFAA certified personal fitness trainer as well as a bodybuilding & figure state level judge in the bodybuilding, figure, fitness and modeling divisions.
My philosophy in life is to live in balance. Balance in almost every aspect of my life...nutrition, exercise, money, friendships, family, relationships, recreation, education, spirit and in mind.
2009 IFPA Yorton Cup Pro Figure - 5nd Place Pro Figure
2009 FAME World Tour Pro Figure Physique - 1st Place Pro Figure Physique
2009 USBF Jersey Shore Pro Figure - 2nd Place Pro Figure
2009 IFPA Kansas City Pro Figure - 9th Place Pro Figure
2009 IFPA Show Me Pro Figure - 1st Place Pro Figure
2008 NGA Music City Pro Figure - 1st Place Pro Figure
2008 USBF Plattsburgh Pro Figure - 1st Place Pro Figure & Best Poser Award
2007 IFPA Yorton Cup Pro Figure - 2nd Place Pro Figure
2007 IFPA Arizona Pro Figure - 3rd Place Pro Figure
2006 NGA World Pro Figure - 3rd Place Pro Figure
2006 NPC Central Texas Cup - 1st Place Figure Masters
2006 NPC Masters Nationals - 8th Place Figure Class A
2006 INBF Texas Shredder Classic - 1st Place Figure Short & Overall Figure ***WNBF Pro Card***
2006 IFPACentaur Pro Figure - 3rd Place Pro Figure
2005 NPC Central Texas Cup - 1st Place Figure Short, Figure Masters & ***Overall Award***
2005 NPC Team Universe Figure Nationals - Did Not Place
2005 INBF Texas Shredder Classic - 3rd Place Figure Short
2005 NGA Southern States - 1st Place Figure & ***NGA Pro Card***
2005 NPC Ronnie Coleman Classic - 3rd Place Figure Short & 2nd Place Masters
2004 NPC John Sherman Classic - 3rd Place Figure Class B
2004 NPC Lackland Classic - 2nd Place Figure Short
2004 INBF Alamo Showdown - 3rd Place Figure Short
2004 NPC Heart of Texas - 8th Place Figure Short
2004 NPC Texas State Championships - 10th Place Figure Short