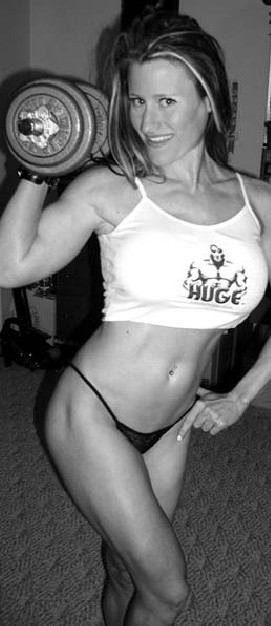 FREE Fitness Program
Build Muscle, Burn Fat
Get Your Dream Body Fast
Works For Both Women and Men!
Enter your first name and a valid email address
for instant access to the free ebook and workout routines.

Claudia Rivarelli
Fitness and Swimwear Model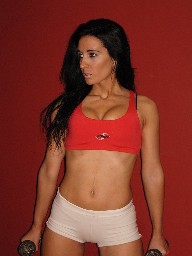 My name is Claudia Rivarelli and I was born in Montevideo, Uruguay South America. From the age of 6, I started skating because I had a problem in my legs. Thanks to this sport, my legs are fantastic today. When I was 16, I started as a fashion designer and is actually one of my current professions. I have always been athletic and have liked sports, fitness and martial arts (kick boxing).
I studied at my local University (Communication Area 3 years) and took 2 years of graphic design at Bios University. I got into female modeling at the age 18. I was a runway model but I really didn't like my slim body and wanted to change to a more muscular physique. I'm currently a fitness model and do photo shoots in Uruguay, Argentina and Brazil. I will soon be doing photo shoots in the United States and Mexico. I have also appeared in magazines, catalogs, TV programs and web sites.
Claudia Rivarelli Stats:
Height: 5'5"
Weight: 128 lbs
Date of Birth: 03/09/79
Hair Color: Black
Bust: 38
Waist: 25
Hips: 38
Location: Montevideo, Uruguay
Email: claudiarivarelli@hotmail.com